'Chocolate', the word has such power that it can make a person's day. Hearing it instantly brings energy and happiness that no other sweet brings. Whether it be any festival like Diwali or a special occasion like Valentine's day, chocolates are the epitome of gifting happiness to your friends and family. Although, we all crave chocolates 24×7, let's also know how chocolate came into being and some of its benefits!!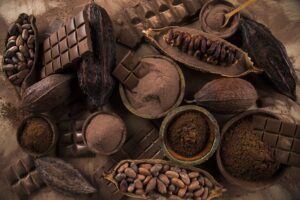 Do you know that chocolate is one of the oldest sweets in the world? The history of chocolates dates back to the Mayans, Aztecs, and Olmecs of Southern Mexico. According to some research, there are traces in the Olmec culture that are from around 1500 B.C. They passed their recipes to the Mayans, who not only consumed it but also revered it. The Aztecs believe the Gods presented them with Cacao. They used cacao beans as a form of currency to purchase their groceries and valued it 'more than gold'!! Interestingly, chocolate is extracted from the fruit of cacao and the fruit or pods consists of 40 beans. Cocoa beans are made after drying and roasting to bring out their flavour, however, some question about their nutritional values!!
We all love chocolate and consuming it isn't as harmful as you think. There are some benefits to consuming chocolate, some are-
One research suggests that consuming chocolate helps reduce bad cholesterol.

It also helps in cognitive function, which means, it helps in keeping the brain healthy by improving the blood flow in required parts.

It also helps in lowering the risk of any type of heart disease and reduces the chances of any stroke.

A little consumption of dark chocolate helps in boosting antioxidants and oxygen availability during any workout.

Certain amounts of chocolate help your skin protect it from harmful sun rays.
So, for all those fitness enthusiasts, you can easily add chocolate to your diet!!  Chocolate is one of the most loved sweets in the world and there is a never-ending demand for it in different forms.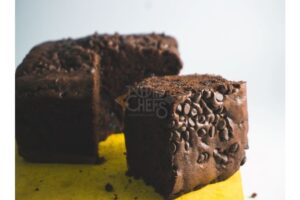 Over the years we have seen chocolate in various forms and companies developing different types of products to attract consumers. We have common chocolate bars, which are available readily in all types of stores. Chocolate cakes are some of the most common forms for any festive or celebratory occasions. People use chocolate powder and mix it in hot or cold milk to make a sweet beverage. There are also chocolate balls, fudge, and coating (used on cakes as a glaze) as well among other forms. Among its various forms, there is no single type of chocolate.
Chocolate as a term is ambiguous and can be divided into different types according to its taste and use. The first and the most common is Milk Chocolate, which is sweet and contains milk with cocoa powder. Then there is White Chocolate, which doesn't contain any cocoa. It consists of milk solids which gives it that white colour. A bitter taste of Dark Chocolate is not everyone's forte as it consists of a high proportion of cocoa and less milk. Lastly, there is Unsweetened Chocolate, which is pure chocolate liquor and is called baking chocolate. The chocolate industry is vast and there are several competitors vying for the top spot.
But what are some of the top chocolatiers?? European countries like Switzerland and Belgium are the chocolate capitals in the world. Also, leading brands like Cadbury, Ferrero, Guliyan, Hershey's, Lindt, just to name a few are some of the best brands and have the finest quality of chocolates.
All in all, we all know that chocolate is a sweet that is loved by all age groups and we all consider it as one of our best friends!!