Did you know that the largest Yoga class was held in India and it involved over one lakh participants?! Did you also know that Lord Shiva is deemed the Lord of Yoga?! Well, all these facts make yoga an ancient practice that has been born and brought about for more than 5000 years!! Now, it's time to take out your yoga mats, exercise, and relax as the ancient gurus of India did!!
Originally, yoga was practiced as a form of healing but it has grown to be so much more than that. The word 'Yoga' derives from a Sanskrit word meaning 'union', symbolizing the unity of body and consciousness. It's a combination of physical, mental, and spiritual practices to interconnect a person's mind, body, and soul. The practice of yoga traces back to the time of Lord Shiva, also known as 'Adi Guru'. According to legend, it's believed that Lord Shiva began imparting the knowledge of Yoga to the world on the day of the summer solstice. In pre-Vedic times, yoga was a part of the Indian lifestyle and Maharishi Patanjali wrote yoga practices in the Yoga Sutras. Yoga asanas have difficulty levels among them, however, we are listing 5 easy poses for you to kickstart yoga day!!
1. Sukhasana (Easy Pose) – An amazing pose for beginners as it does not include any physical dimension but helps in spiritual bliss. Reducing anxiety, stress, and mental tiredness are some of the best benefits of this asana.
2. Naukasana (Boat Pose)  – This pose stretches the abdominal muscles, helping improve digestion and reduces belly fat. Another benefit is to improve the efficiency of the abdominal muscles.
3. Dhanurasana (Bow Pose) – Stretching the entire body, it aids in weight loss and boosts digestion. It helps make the back flexible and also helps increase the blood circulation in the body.
4. Vakrasana (Twisted Pose) – An intriguing pose, it helps in making the body flexible and reduces belly fat. As it regulates digestive juices, it also helps in improve digestion
5. Bhujangasana (Cobra Stretch) – This pose basically corrects your posture and makes your spine flexible.
Yoga has several benefits. It not only keeps your body healthy but also improves your mental wellbeing. Because of this it has gained a lot of recognition in Western countries and is often used to treat patients with mental and physical illness. The message of yoga in promoting one's mental and physical well-being keeps gaining relevancy each day. More people are practicing yoga to stay healthy and rejuvenated to fight social isolation and depression during these tough times.
With all these benefits from Yoga, an idea stemmed to propose International Day for Yoga. It was India's Prime Minister Narendra Modi who put forth this concept during his speech at UN General Assembly. Out of the 193 countries, 177 countries approved the idea. June 21 was established as International Yoga Day because it's a summer solstice, where the sun out for the maximum amount of time compared to the rest of the year. On Jun 21, 2015, approximately 36,000 people participated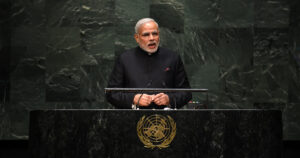 in performing 21 asanas along with Prime Minister Modi to commemorate the first International Yoga Day.
This particular day encourages people to adopt a new lifestyle and attune themselves to the yogi lifestyle. Newbies try some of the poses which they can perform easily. Those with experience try new poses to improve their flexibility and refreshment. There are particular themes for each year. In 2020, it was 'Yoga at Home, Yoga with Family', and this year, 2021, it's 'Yoga for Well-Being'. This year's theme aims to tackle mental issues because of the current situation. It's a virtual event that people can join and will be broadcasted on UNWebTV.
In the words of one of its most famous practitioners, the late B. K. S. Iyengar, "Yoga cultivates the ways of maintaining a balanced attitude in day-to-day life and endows skill in the performance of one's actions."
So, stretch your body and relax your mind this World Yoga Day. Let's all connect together virtually and make the best of this day!!