The monsoon season and the month of Shravana bring several festivals in India. The months from July to September showcase different cultures' vibrant and beautiful celebrations. Although most harvest festivals occur in the summer season in India, Kerala's Onam occurs in the monsoon season. The tagline for Kerala Tourism (God's Own Country) is quite fitting, as the South Indian state offers unique celebrations.
Kerala celebrates Onam on Thiruvonam Nakshatram in the Malyali calendar month of Chingam. It's a 10-day celebration which starts from Atham Nakshatram– first day and ends on Thiruvonam- 10th day, one of the most important days. It's a rice harvest festival that consists of elaborate feasts, songs, dances, elephants, boats, games, and flowers, making it dynamic. The popularity and representation of this festival made Onam the National Festival of Kerala in 1961. Moreover, the Indian government promotes Onam in a big way by celebrating 'Tourist Week' for Kerala, resulting in an immense inflow of foreign and domestic tourists in the state.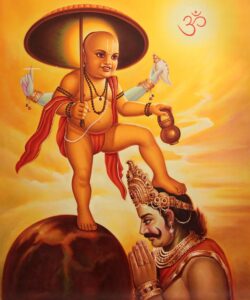 However, the history of Onam is unique. According to folklore, King Mahabali, an asura (demon), ushered in the best times for Kerala, which brought prosperity and happiness all around. But seeing this, the Gods were not pleased and felt challenged. So, to end Mahabali's reign, Lord Vishnu emerged as Vaman (a short Brahmin) and deceived the king to give him all his land. As a result, the Gods sent Mahabali to a lower world, giving him one benefit- he could visit his land once a year. Therefore, Keralites believe King Mahabali visits them during this time, and people make efforts to celebrate his homecoming lavishly.
Celebrations take a grand turn, and with a culture as rich as Kerala's, the carnival offers tons of festivities, food, and bejewelled elephants. Locals try to celebrate this festival majestically. There are various activities the encompass the festival, such as,
Athachamayam is a cultural celebration in Ernakulam and witnesses almost all the folk art forms of Kerala. It commemorates the victory of Raja (King) of Kochi and locals dress up as the king's loyal subjects. It marks the beginning of the Onam festival with decorated elephants, music, and other folk art forms.
Pulikali is also known as Tiger Dance. On the fourth day of Onam, artists paint their bodies like tigers with stripes of yellow, red, and black and dance to some folk songs. The main idea of this event is role-playing with participants dressed up like tigers and hunters.
Noble and majestic elephants participate in the Thirunakkaru Arattu procession.
One of the enchanting features of Onam is Vallamkali, the snake boat race. Locals host it on the river Pampa where colourful and decorated boats race against each other. While oaring, the boatmen chant traditional songs as the spectators' cheer for them.
Similarly, Kummattikali artists wear an attire consisting of plaited grass and a wooden mask where they collect small gifts from different houses and amuse children.
Traditionally, the festival includes games as well called Onakalikal. Men go for sports like Talappanthukali, in which they play with a ball. Ambeyyal, also known as Archery, Kutukutu (Kabaddi), and combat sports like Kayyankali and Attakalam.
However, women indulge in cultural activities known as Pookalam. It's a flower mat consisting of a complex floral pattern and is present in the main entrance of a house to welcome King Mahabali.
Dance performances are an integral part of the festival. Kaikotti kali, Thumbi Thullal, and Kathakali are the dance styles that add to the zest of celebrations.
Of course, food will be a part of any festival. The main attraction is the grand feast called Onasadya or Onam Sadhya, prepared on the last day, Thiru Onam. It's a nine-course meal consisting of 11 to 13 essential food items, served on a banana leaf, where people sit on the mats laid on the floors to enjoy this fulfilling meal. The term 'Sadhya' means banquet in Malayalam, and if there are larger leaves, it can have up to 64 or more items.
Other famous delicacies on the eve of Onam are-
Kalan is a part of the Onasadya consisting of thick yoghurt, coconut, veggies, and some raw bananas.
Olan is a relatively simple dish consisting of pumpkin and pulses.
A Kerala classic, Avial is a huge favourite among the locals. Made of various vegetables and coconut, people prefer it any time of the year.
A chutney like dish, Ingi Puli is a unique dish that's a must for the Sadhya. Ingi means ginger, and Puli means tamarind making them the key ingredients in this delicacy.
Vedukapulli is a pickle made from lemon, and the other is Manga Curry, a minced mango pickle.
You can also visit our website to explore more options in South Indian cuisine. "Thiruonam Ashamsakal", which means "To everyone, Onam Wishes!!" Enjoy Onam with your loved ones and experience authentic South Indian Cuisine at the comfort of your home!!