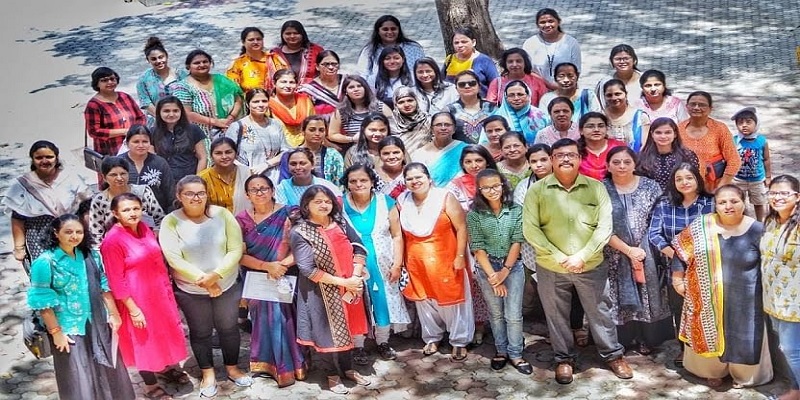 Food is an integral part of our lives, and we have the affinity to try something new. Back from when man used to hunt for food with crude tools to the present day where food reaches your home within 30 minutes after ordering it. We have seen lots of advancements in terms of food and its components.
However, in the present world, food fusion is a common culture among the masses. 'Westernisation' of different cultures has led to people losing their grip on their roots. Traditional delicacies that have been in the families for generations are slowly disappearing. But after the pandemic, people have realised the importance of home-cooked food; this has bred a new demand, and slowly, there's a concept of home-chefs popularising in today's world. But for Leena Dixit (founder- Nativ Chefs), it was a pre-conceived notion that home-cooked food is the best. We are celebrating our third anniversary. So, we thought, why not provide the readers with some insight on Nativ Chefs' journey from our founder's point of view?!
Leena Dixit realised the concept for home-chefs about 15 years ago, when she was a home-chef herself. After working in the corporate world for more than 12 years, she realized she wanted to have a business of herself. Being a fan of traveling, she wanted to try the local cuisines of the places she visited. For instance, she stayed for two years in Thailand and noticed the Indian diaspora craving for homecooked and traditional food.
Being a decent cook herself, Leena was always trying to cook new stuff in the kitchen. She had the thirst to expand her horizons and wanted to know more about this particular concept. We call it a concept because she wanted to provide an experience to her customers that made them realize their hometown delicacies. Furthermore, she realized that this type of market was not explored by many people and had a huge potential for success.
However, while working for a company, she noticed very few women work compared to men. She also saw that there's a lot of talent in the culinary world that does not have a platform to showcase it. So, with the idea of women empowerment, highlighting the chefs, and demonstrating the local cuisines of India, Nativ Chefs was founded.
"I wanted to give the home-cooks a sense of independence by helping them earn money with the help of their passion of cooking". Leena was shortlisted in IIM Bangalore because of her concept and was able to make it a scalable model over the course of three years. Now, Nativ Chefs has a stable team with over 60 'Nativ Chefs' and around 160+ delicacies delivered to more than 10,000+ customers!!
We are also proud that we have organized events like Indian Treasures which also presented the traditional delicacies of India. We even helped the people during the pandemic by providing free food to those in need. These three years have taught us a lot and we have grown as a team to deliver the best experience to our customers.
All the dadis and nanis recommend having traditional home-cooked food; so, why not try Nativ Chefs?! Experience the authentic taste of our delicacies at the comfort of your home and connect to your Nativ delicacies with your loved ones!!